Clean lines, minimalist classic style, the strength and beauty of stainless steel.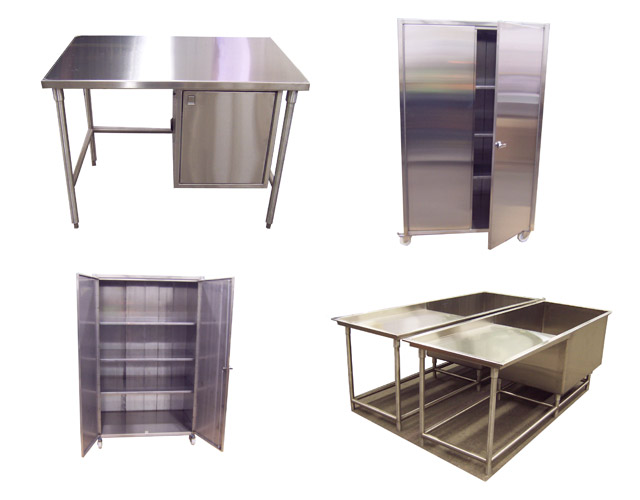 We design, develop and deliver a wide range of stainless steel furniture such as cabinets, tables, sinks, enclosure and much more. Our facility is equipped to meet the wide range of requirements for various including, but no limited to, pharmaceutical, laboratories, hospitals and commercial kitchens.
We provide custom fabrication to YOUR specifications with any combination and/or arrangement of drawers and shelves. Various grades and finishes are available. All stainless steel items can be portable or stationary.
Call us if you have an idea and would like one of our talented craftsmen to design and produce a custom project.